Why Relatability is Essential to Your Success
Rachel Hollis accidentally became a villain last week. Underneath the high "ick factor," there were also some deep missteps from a marketing and branding perspective. Here's the ONE thing you need to do to make sure it doesn't happen to you.
Last week, the prominent self-help figure, posted a Tik Tok rant about how she is aiming to be "not relatable."
The post was met with well-earned backlash.
The patronizing remarks about the "sweet woman" she hires to "clean the toilets" twice a week, the self-righteous and tone-deaf vibe on her work ethic, the cultural appropriation of the word "sis," and the comparison of herself to leaders like Harriet Tubman and Malala Yousafzai because they are "unrelatable"... were all, in a word, cringe-y.
She messed up. Big. And she has been called out for it.
I certainly have personal opinions about her post… but there are already many thoughtful and expert breakdowns of what went wrong.
However, underneath the high ick factor, there were some deep missteps from a marketing and branding perspective… and I have something to say about that.
This woman made her stand on the value of being unrelatable. But here's the problem - being relatable is ESSENTIAL to the success of a brand.
In the book Building a StoryBrand, Donald Miller identifies that when someone has a problem they look for a person or business to guide them toward a solution. And ultimately, they're looking for two qualities: Empathy and Authority.
Authority is competence, a track record of success
Here's what that looks like: "I've reached the top of the mountain and I can help you reach it too." 
Here's what it's not: "I've reached the top of the mountain and most people don't have what it takes to reach it too."
And here's why that's the case - you MUST pair your authority with empathy. 
Empathy is… I'm like you
It looks like: I've faced what you face and I know how to help you overcome your problem. I. Am. Relatable.
Unrelatability is the antithesis of positioning yourself as Guide. In fact, when you're unrelatable, you position yourself as a villain. 
Make sure the story your brand is telling is about your customer (or your audience). Care about them. Help them solve their problem. Boldly be the best at what you do and pair that with empathy.
Be the "relatable" Guide your customers desperately need
Do that, your business will thrive and you will win the day.
I'm an entrepreneur too, and a mom. I know the pressure of trying to do something exceptional in my business while I raise my beautiful sons. 
Here's where Rachel and I diverge on the topic of relatability - I know how lonely it can be at the top of the mountain and I have no interest in being there alone. 
Every step forward that I take, I am obsessed with serving others who want to climb too. 
Yes, the climb is tough for entrepreneurs. It's tough for EVERYONE busting their ass, trying to build a better future. 
There are challenges at every turn. So let's share what we have to get to the top together. Because the view is beautiful.

Making Tech Sound Simple
We help tech-focused companies implement the StoryBrand framework in simple, powerful marketing and retention.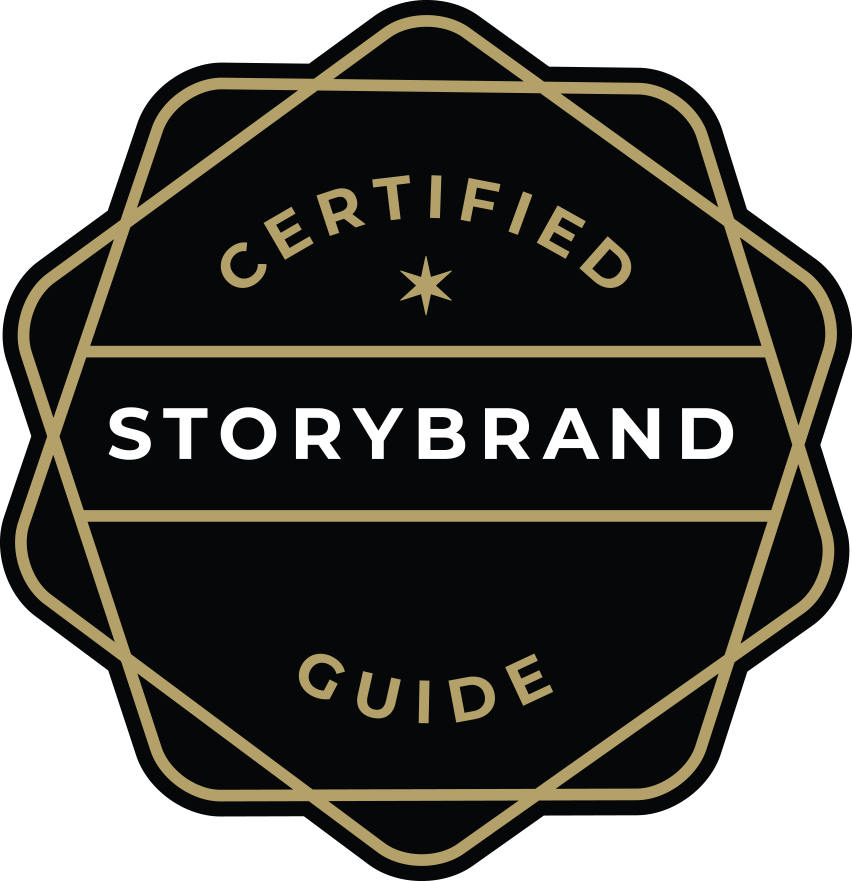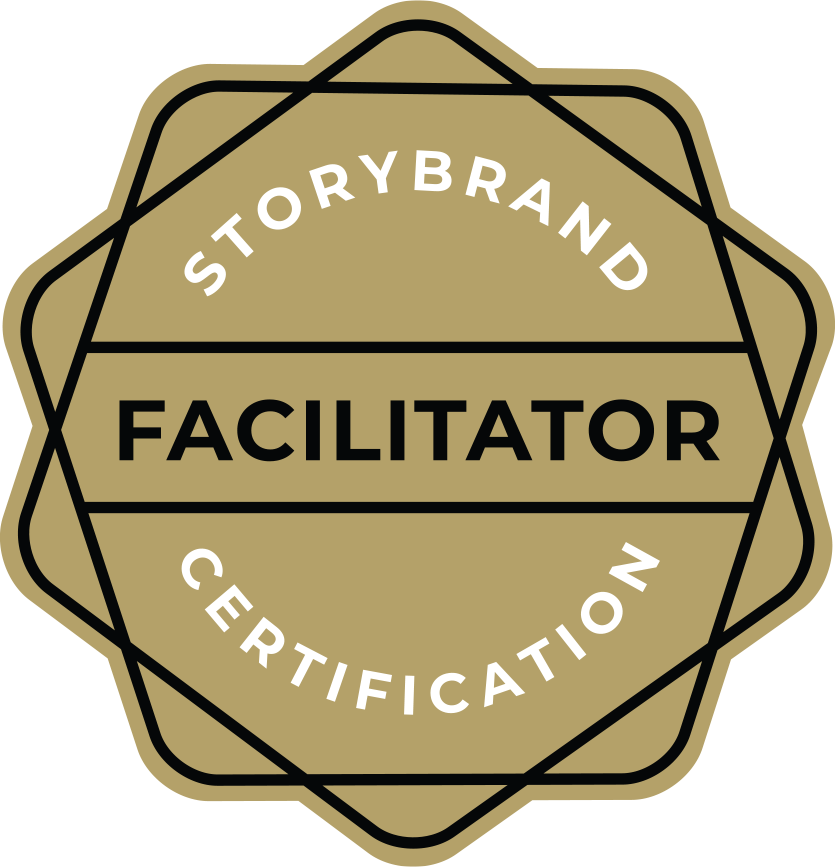 Want to learn more marketing best practices?
Sign up for our weekly emails to become a master of clear marketing.
Good Marketing Needs to Focus On the Problem. But Don't Stop There. We all know good marketing needs ...
Read More

→
How to Write a Killer Elevator Pitch Chances are, if you're like me, you could fill pages and ...
Read More

→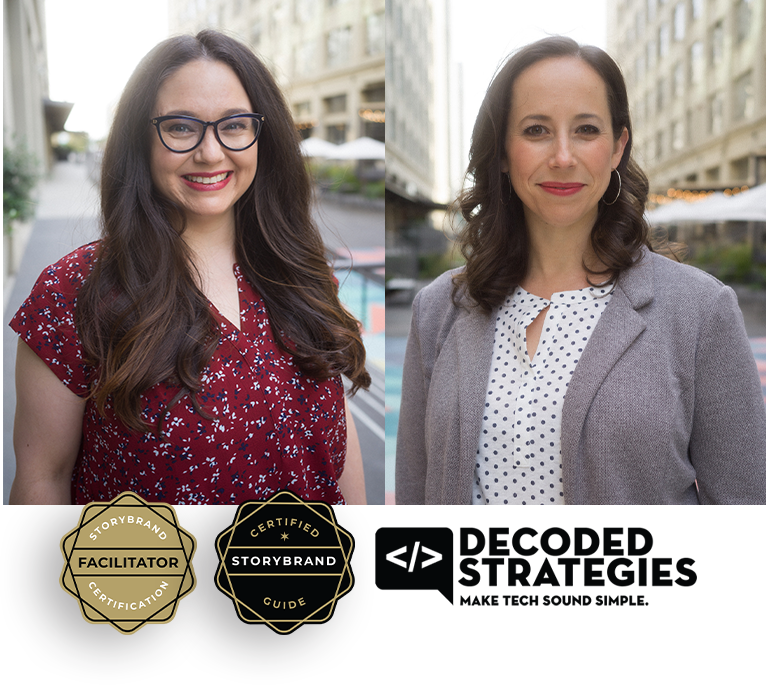 Decoded Strategies
A Fresh Perspective
Brands with incredible products get beat by the competition every day. Confusing messaging will cost you on every critical front of your business. Decoded Strategies delivers messing strategy & marketing services to communicate about your business in the way your audience actually wants to hear it.