Key Results from Cybersecurity Buyer Research: The Importance of Clear Messaging for Cybersecurity Firms Working With Public Sector Clients
In an era where digital threats have become more rampant and sophisticated, cybersecurity has become an indispensable aspect for every organization, especially in the public sector. The evolving digital landscape has led to the launch of numerous cybersecurity firms, each promising to offer the best solutions. Yet, despite the growing demand, many cybersecurity companies face significant challenges in communicating their value proposition effectively to potential clients in the public sector.
Why is this important? The answer is simple yet profound: clarity in messaging and marketing can be the difference between building trust and losing potential clients. In a field that is inherently about trust, the inability to clearly articulate your capabilities, expertise, and how you stand out from the competition could leave prospective clients in a state of confusion, skepticism, and potentially send them to your competitors. A lack of clear messaging risks undermining your business' credibility, customer acquisition, and revenue growth.
Introducing Decoded Strategies: Your Guide To Unearthing Key Industry Insights
We understand the unique challenges faced by cybersecurity firms, particularly those targeting the public sector. With a landscape saturated with potential vendors, it becomes increasingly crucial to distinguish your brand in a meaningful and memorable way. This challenge is what fuels our mission: to help cybersecurity companies crystallize their brand messaging, align their value proposition with their audience's needs, and subsequently drive growth.
Decoded Strategies specializes in decoding complex brand narratives, especially in the technology sector, and transforming them into compelling, clear, and customer-centric messaging. Over the years, we've partnered with industry leaders like TD SYNNEX Public Sector, DLT, Sonrai Security, and Synack to distill their marketing and sales messaging into simple, effective language that resonates with their customers and converts potential leads into loyal clients.
In effort to dive deeper into ways to maximize marketing efforts for our clients, we embarked on a research project to gain insights from public sector consumers looking for cybersecurity solutions. 
Our robust research project involved a meticulously designed survey instrument and a series of comprehensive one-on-one interviews, all aimed at capturing a holistic view of the buying and decision-making process of these critical stakeholders. 
Ultimately, we were interested in gaining a deeper understanding of the cybersecurity buyer mindset when operating within the public sector. By digging deeper into their motivations, preferences, aversions, and attitudes, we have amassed a wealth of insights that we believe are invaluable to cybersecurity companies looking to level-up their marketing efforts.
In the following sections of this article we'll delve deeper into what we learned about the common challenges and desires of public sector cybersecurity professionals, as well as the crucial factors that differentiate successful vendors. Our ultimate goal is to equip you with the insights and tools you need to elevate your brand messaging, enhance your customer relationships, and secure your position as a trusted partner in the public sector. 
Common Challenges in Finding the Right Cybersecurity Partner
The recent interviews and surveys among cybersecurity professionals in the public sector have unveiled several common challenges in identifying the right cybersecurity partner:
Number 1:
Evaluating Credibility and Experience:
Vendors need to demonstrate a proven track record of success in the public sector, including valid, current use cases that represent the current landscape. Thought leadership in the form of white papers, blog posts, articles, consistent social media content etc., that show the vendor's grasp on the industry is also a significant factor.
Number 2:
Understanding the Value Proposition:
Most cybersecurity professionals find it difficult to identify what specific problems vendors solve due to the excessive use of industry jargon and a lack of straightforward communication. This often leads to a perception that vendors are overselling their capabilities rather than addressing the client's specific needs.
Number 3:
Prioritization and Customer Support:
Assurance of prioritized, excellent, and quick customer service is a significant concern for public sector professionals when choosing a vendor. It can often be difficult to evaluate the efficacy of customer support operations before making a commitment to a vendor, so this requires significant trust on behalf of the buyer.
Number 4:
Pricing Transparency:
Hidden costs or unclear pricing structures can not only discourage potential clients but also sow seeds of doubt in their minds. Full transparency about all costs involved is truly a non-negotiable attribute for building trust. By providing a clear, straightforward breakdown of costs, vendors can effectively communicate their respect for the client's budgetary constraints and decision-making process. This transparency in pricing not only enhances the trust quotient but also establishes the vendor as a partner who is genuinely committed to delivering value at a fair cost.
Desired Qualities in Cybersecurity Vendors
The feedback from cybersecurity professionals also highlighted several characteristics and attributes that they wish cybersecurity vendors would emphasize in their marketing:
Characteristic Number 1:
Ability to Deliver Customized Solutions
Public sector entities have unique cybersecurity needs that may not align perfectly with a one-size-fits-all approach. Vendors should clearly illustrate how their solutions can be tailored to fit within the potential client's existing operating system and address industry-specific problems for the public sector. This not only shows an understanding of the client's specific needs but also underscores the vendor's adaptability and versatility in offering unique solutions for varying circumstances.
Characteristic Number 2:
Communicating Industry-Specific Benefits
Public sector entities have unique cybersecurity needs that may not align perfectly with a one-size-fits-all approach. Vendors should clearly illustrate how their solutions can be tailored to fit within the potential client's existing operating system and address industry-specific problems for the public sector. This not only shows an understanding of the client's specific needs but also underscores the vendor's adaptability and versatility in offering unique solutions for varying circumstances.
Characteristic Number 3:
Committment to Effective Communication & Transparency
In the current economic climate, budgetary constraints are only one of the significant concerns for public sector entities. In addition to pricing transparency, there is a need for buyers to feel as though they are getting the full story and complete picture from vendors about scope of work, ability to solve their unique problems, and the efficacy of their solutions. As such, vendors should provide as much clarity and transparency about their processes and ways of working as possible, including detailed project maps, milestones, KPIs, etc. Hidden costs, an unclear product roadmap or confusing processes can cause distrust and discourage potential clients. By promoting clear communication and transparency, vendors can establish themselves as a trusted partner to new customers.
Characteristic Number 4:
Proven Track Record In The Public Sector
For public sector entities, working with an approved vendor can significantly reduce bureaucratic hurdles and expedite the decision-making process. This means vendors who can showcase their approval or accreditation from relevant authorities or regulatory bodies can significantly improve their credibility and appeal. Providing evidence of past success with similar entities can also serve as a powerful testament to the vendor's capabilities and reliability.
Evaluating Vendors: The Crucial "It Factor"
While the technical capabilities and cost factors are critical in the evaluation process, our survey respondents emphasized several qualitative, non-tangible attributes that truly make certain vendors stand out. Here are the key aspects they highlighted:
"It Factor" Quality 1:
Committment to Customer Service
The dedication to providing exceptional customer service can significantly enhance a vendor's appeal. This goes beyond merely responding to inquiries or resolving issues promptly; it includes providing comprehensive training for staff, regularly checking in with clients, and proactively addressing potential problems. A strong commitment to customer service communicates that the vendor views their clients as more than just business transactions, fostering a sense of trust and loyalty that can be instrumental in building long-term relationships.
"It Factor" Quality 2:
Trustworthiness
When it comes to cybersecurity, the stakes are incredibly high- which means the ability to foster trust is paramount. Vendors can accomplish this through transparent communication, demonstrating an understanding of the client's challenges, and consistently delivering on their promises. Trustworthiness also extends to the vendor's security practices—ensuring that their own systems are secure and that they handle client data with utmost respect and care. Vendors that display these qualities not only instill confidence but also establish a solid foundation for a successful partnership.
"It Factor" Quality 3:
Clarity in Communication
In a field marked by technical complexity and industry jargon, the ability to explain products and services in a clear, sophisticated, and jargon-free manner is highly valued. Professionals in the public sector appreciate vendors who can demystify their offerings and articulate their value proposition without resorting to complex technical terminology. This level of communication not only eliminates potential confusion but also creates a more accessible and inclusive conversation, allowing clients to make informed decisions with confidence.
Conclusion: The Importance of Clarity in Messaging & Trust-Building
The insights gathered from our interviews and survey underscore the pressing need for clear, unambiguous communication in the cybersecurity industry. For cybersecurity vendors aiming to make a significant impact in the public sector, the ability to articulate their value proposition, demonstrate their industry-specific expertise, and differentiate their offerings from the competition is not just a nice-to-have; it's an essential cornerstone of their business strategy.
In an increasingly crowded and complex cybersecurity landscape, organizations in the public sector are grappling with numerous challenges when it comes to selecting the right cybersecurity partner. From evaluating credibility and experience to understanding a vendor's unique value proposition and navigating through unclear cost structures, these challenges can often feel insurmountable. 
However, it's important to recognize that these challenges also present opportunities for vendors to step up and demonstrate their value. By focusing on clear communication, establishing trust through thought leadership, and offering tailored solutions with transparent pricing, vendors can effectively differentiate themselves and win the trust of potential clients. The importance of personalized, jargon-free communication cannot be overstated. Professionals in the public sector appreciate vendors who can explain their products and services in a straightforward and sophisticated manner, without resorting to industry jargon. This approach not only eliminates confusion but also establishes a more authentic connection with potential clients.
As cybersecurity vendors navigate the dynamic digital landscape and strive to engage with the public sector, they must prioritize clear, customer-centric messaging and establish trust as a core pillar of their marketing strategy. After all, in an industry that's inherently about protection and trust, vendors who can effectively communicate their value, demonstrate their credibility, and establish authentic connections with their clients will be the ones to stand out from the crowd and achieve lasting success. 
As we move forward in this digital era, the stakes will only get higher, and the imperative for clarity in messaging will only grow stronger. The time to invest in clear messaging and trust-building is now.

Making Tech Sound Simple
We help tech-focused companies implement the StoryBrand framework in simple, powerful marketing and retention.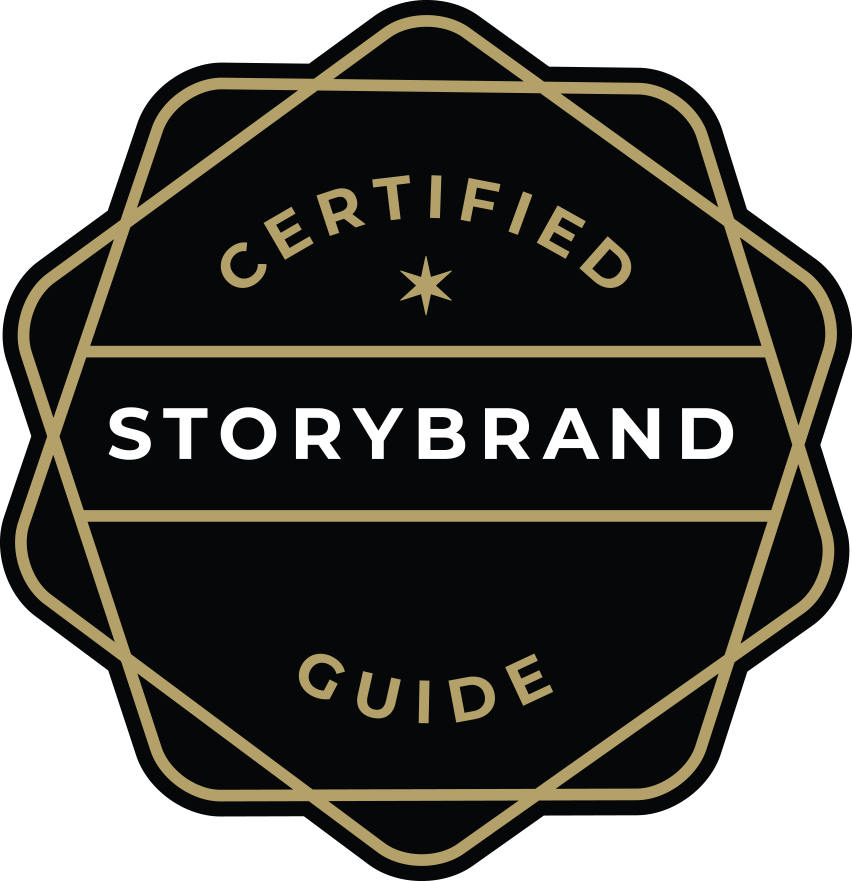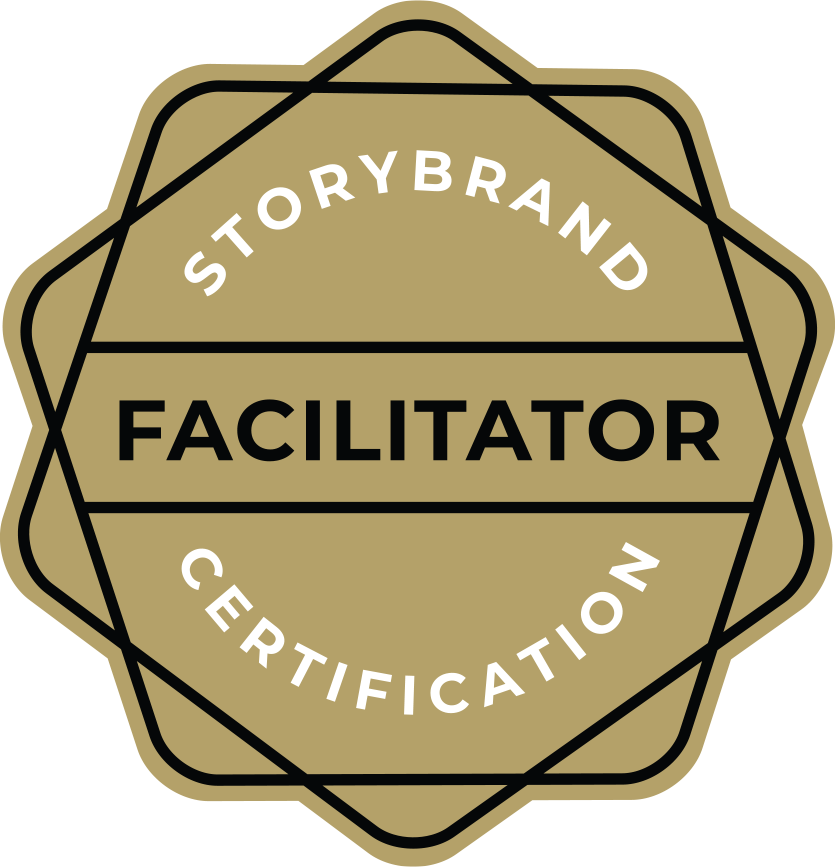 Want to learn more marketing best practices?
Sign up for our weekly emails to become a master of clear marketing.
3 Ways to Get Killer Testimonials How to Request a Testimonial Requesting a customer testimonial can be tough. ...
Read More

→
What is Customer Success? Start at the Beginning Customer success- it's one of those titles, departments, functions that ...
Read More

→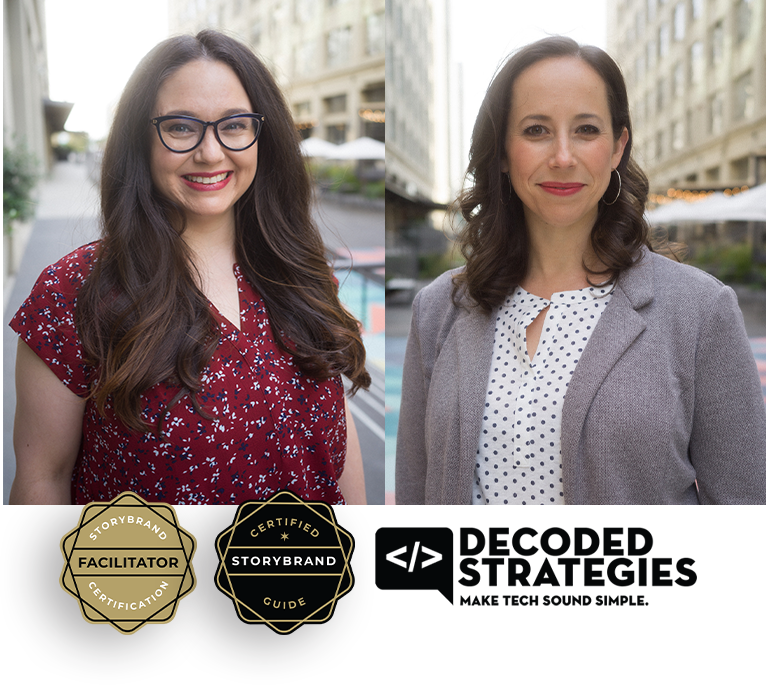 Decoded Strategies
A Fresh Perspective
Brands with incredible products get beat by the competition every day. Confusing messaging will cost you on every critical front of your business. Decoded Strategies delivers messing strategy & marketing services to communicate about your business in the way your audience actually wants to hear it.