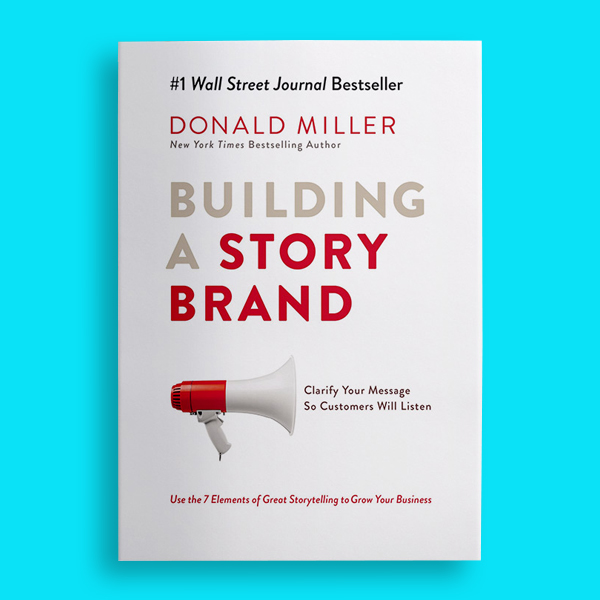 What Is StoryBrand?
Remember the last time you went to a great movie? You didn't check your phone the entire time. That's the power of a great story. Our brains love stories and we can use the power of story in our marketing. StoryBrand is a tool that enables us to invite the customer into a story they want to be a part of.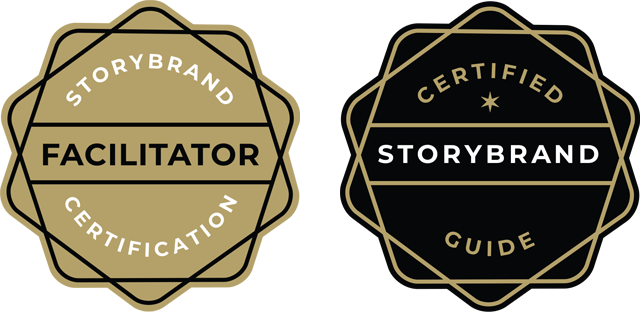 Yep, We Are StoryBrand Certified Guides
Are you wanting to clarify your message, but want to make sure you are doing it right? Hire a StoryBrand Certified Guide to help! Our team has gone through the StoryBrand Certification process and has been trained by Donald Miller and the StoryBrand team.
Would You Like A Free Copy of Building a StoryBrand Book?
We've gone through the StoryBrand certification process and have been trained by Donald Miller, J.J. Peterson, and the rest of the StoryBrand team.
Want to learn more about the StoryBrand framework so you can get started communicating more clearly? Let us send you a copy of the Building a StoryBrand book for free!
*Max 3 books per company (we always encourage book sharing!)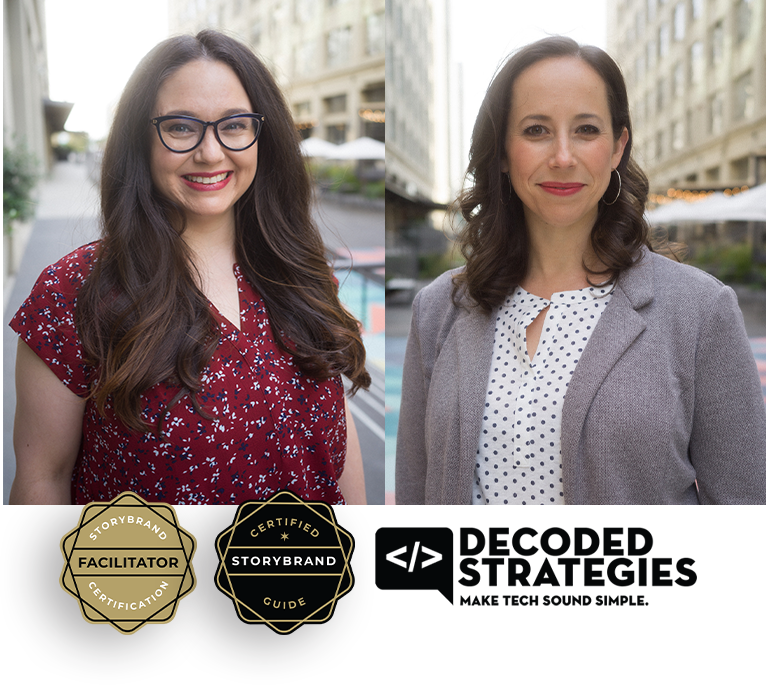 Hi, We're Decoded Strategies
Kristin Spiotto has worked with Donald Miller and the team at StoryBrand since 2016 delivering StoryBrand Private Workshops to businesses all over the world.
It will be a privilege to work with you to remove confusion and provide you with a powerful framework that will help you get more customers and employees… and keep them around for the long-run.
Cyber Security • Software as a Service • Tech Startups
Ready To Get Clear About What You Offer?
It's time to make life easier with simple and clear marketing that grows your business.