3 Ways to Get Killer Testimonials
How to Request a Testimonial
Requesting a customer testimonial can be tough. It's hard to put yourself out there, and ask your customer to take time out of their busy life to write nice things about you. But it doesn't have to be hard. We're going to give you a step-by-step guide to the top 3 ways to get a killer testimonial from your customers ever time. 
You're a champ, and you've done excellent work to help your customers thrive. You deserve to have your praises sung, and we're here to help you get the kind of testimonials you can't wait to put on your website!
We all know testimonials are important. In fact, 72% of consumers say positive testimonials increase their trust in a business. They communicate your authority. They tell your future customers that you can be the guide they are looking for. 
You want to make sure every testimonial delivers an awesome outcome that not only speaks well of your business but convinces future customers to buy your products.
Here are a few examples of what a great testimonial can accomplish:
Overcoming an objection: When considering buying your product or services, there's always some type of resistance from your leads. Whether a small or large objection, a testimonial is a great way to help your leads overcome that objection by hearing straight from the mouth of another customer who once was in their shoes.

Highlighting a success: Sharing some of the big wins and success your customers have experienced since working with you is a very enticing testimonial formula. Your leads will be drawn into the picture painted of success, and likely will want those wins for themselves.

Relaying empathy and authority: Even in a testimonial, you don't want to position your brand as the sole hero of the story. A great testimonial can relay how much you personally understand a common problem (empathy), and share why you're perfectly placed to help solve this problem (authority).

Communicate the problem you solve: People only buy from you because you solve a problem. Let your testimonials do the heavy lifting for you when customers share how you solved their problem. 
This might seem like a lot to pack into one small testimonial! Fear not- we've got you covered with a bulletproof formula to help your customers write you the best ever testimonial.
In this article, we'll lay out the 3 ways to get killer testimonials every time.
Each testimonial should ideally be made up of the following components:
The product or service you provided to the customer

The problem you helped them solve

A story of their transformation and success
You want to steer clear of testimonials that include any of the following:
Anything that places your brand as the hero of the story
"ABC Corp wins the day because their team are superheroes"
Vague and generic language that doesn't relay details on how you helped your customer
"I really liked working with ABC Corp and they are great people"
Too much insider language
"ABC Corp managed our GTM pricing strategy and after identifying our MQL to SQL conversions were able to reduce our CAC and increase customer LTV"
The difference between a clear, informative testimonial, and one that's vague and unhelpful could mean the gain or loss of your next big sale. With the right approach, you can maximize the request and valuable time from your client. 
It might seem daunting to do the dance of asking for a favor, only to be prescriptive in how they write the testimonial. But with a few points of guidance to your customer, they'll be able to put together an honest testimonial that fits what you're looking for. 
The honest truth is, your customer will be thankful to you for making it easy on them to write. No one likes staring at a blank page and having to conjure words from scratch! 
Here are the 3 steps to get killer testimonials from your customers every time:
1. Personal Request
It's important to let your customer know how their testimonial will help you. Make it a personal request. Let them know that you're looking to grow your business, and find new ways to help provide value to future customers. 
If you've got something new in the works, this is a good place to share your new project. Perhaps you're building a new website, launching new marketing materials, or pivoting your brand strategy. But most importantly, let your customer know that their time is valuable, and providing you with a testimonial is something they can do to make a big difference to your company.
Have you ever received a request on LinkedIn to make a recommendation for a former colleague? Imagine receiving that request with no personal note. You don't know why they want a recommendation, and honestly had to jog your memory for when you last worked together.
Now imagine if you received a request for a LinkedIn recommendation with a personal note. Your former colleague shared an anecdote from your time working together and a fond memory. They are in the process of making a career pivot, and believe a personal recommendation from you will go a long way to help establish them as a great addition to any team. Your recommendation may help them land that dream job.
I bet your recommendation in the first scenario would be super solid. But, your recommendation in the second scenario will be personal, meaningful and probably a whole lot better. 
Including the personal elements in the request will go a long way to help make sure you're capturing the heart of your customers' testimonial. 
2. The Questions
Here's where you start to get prescriptive. Don't make an open ended, vague request for a testimonial without any guidance. You'll probably get an open ended vague testimonial in return. 
You'll want to include a series of questions and guided prompts in your request. Here's how to start:
Clarity on what you're looking for:
Be clear that you're requesting a testimonial from the customer related to your work together generally, or from a specific project. This is a good place to add a brief synthesis of your work together (not a paragraph, just a sentence). This will help guide the framing of your collaboration. If you're a digital marketer, your customer might describe your work together as "managing our digital ads." But you might see your work as providing strategic guidance, direction and execution to overall brand strategy. Set the tone for how you want your work to be described right at the top.
Permission for use:
Make sure to be explicit about how the testimonial will be used. Are you going to use this copy on your website, email campaigns, during sales conversations? Don't set yourself up for future trouble if they didn't expect to see their name and comments on your homepage. You also may want to include here a line that allows you to make very small copy edits to the testimonial. Nothing is worse than waiting for a coveted testimonial only to find you need the smallest tweak, and have to go back to the customer for an edit.
Guidance for what they write:
Here's where you can really provide a helping hand. Say, "other clients have found it helpful to use the following questions to guide their testimonial." And include a few suggested questions to get them thinking in the right frame. Some good examples are:
What were you struggling with before we worked together? How did that make you feel?

Was there an area where we delivered exceptional value for your business? What was your greatest accomplishment as a result of our work together?

What was the greatest value we provided to you and your team?
Here's the big secret- The way to get the best ever testimonial is to write a draft for them. Ask a few key questions as listed above, and then write a few sentences to provide an example of what you're hoping for. More often than not, your customer will use your example as a baseline, customize it with your guiding questions, and you're in for a really solid testimonial that accomplishes what you're hoping for.
3. Next Steps
Confirm with your customer how to share over their testimonial, and any other details you need to nail down. This is where you'll clarify if you're going to add any extra approval layers in the process (this might be necessary if you're going to use their logo and photo on your website, or if your customer has a brand team that might require final approval before usage). Make sure to include a due date. Again, that might make you feel squeamish while asking for a favor, but with no due date, favors tend to drag on a long time. Everyone will feel better if they have a date to orient around checking this off their to-do list. 
And there you have it. 3 core ways to ensure you get a killer testimonial from your customers, every time. All the essential elements of requesting and guiding an excellent customer testimonial you'll be able to use for years to come. To make it even easier on you, we've included a template request email below that you can copy and customize for yourself. 
Be sure to tell us how it goes, and we'd love to see your best ever testimonials! Email us at hello@decodedstrategies.com and we'll highlight your story as a customer testimonial super star!
3 Ways to Get a Killer Testimonial: Request Email Template
Salutation,
Warm Intro:
Personal Ask:
Clarification & Permission:
Guidance/Prompts:
Question

Question

Question

Example testimonial
Next Steps:
Appreciation & Sign-off
3 Ways to Get a Killer Testimonial:
Example Request Email
Subject line: Your story is our favorite story
Dear Jane,
I hope you're doing well and enjoying the new year! Do you have plans for publishing your new website homepage? We had so much fun working with you on it last year, and can't wait to see it live!
I'm writing to ask if you're willing to write a testimonial for us. We're in the process of launching a new email campaign designed to attract new businesses to work with us on marketing strategy. Your company has gone through such incredible growth over the past year, I know other businesses would greatly value your opinion and trust your recommendation on working with us as a strategic partner. 
Would you be willing to write a 2-3 sentence testimonial for us to use in our email campaign? Ideally we'd attribute the testimonial to you, referencing your name, title and company. We would be happy to make small copy edits to your testimonial so you don't have to worry about perfecting everything in one go.
Here are a few prompts to help guide you:
What were you most struggling with before we worked together? How did that make you feel?

How would you describe your greatest accomplishment as a result of our work together?

What was your greatest accomplishment as a result of our work together?
Here's an example that might help get you started: "Like any startup, we are BUSY! And as we grow, it got harder and harder to clearly communicate the value we know we offer. Kristin and Annie at Decoded Strategies understood our value right away. They helped us craft messaging that was clear, simple, and effective. This took a ton of stress off our shoulders and let us focus on getting our product into the hands of people who need it!"
Please let me know if you have any questions at all, and I'd be happy to hop on a very quick call if you'd like. Once it's written, you can feel free to respond to this email with your testimonial, and we'll take it from there!
Thank you so much, Jane, we're really excited to work with you again!
Looking forward to hearing from you soon.
All the best,
Annie

Making Tech Sound Simple
We help tech-focused companies implement the StoryBrand framework in simple, powerful marketing and retention.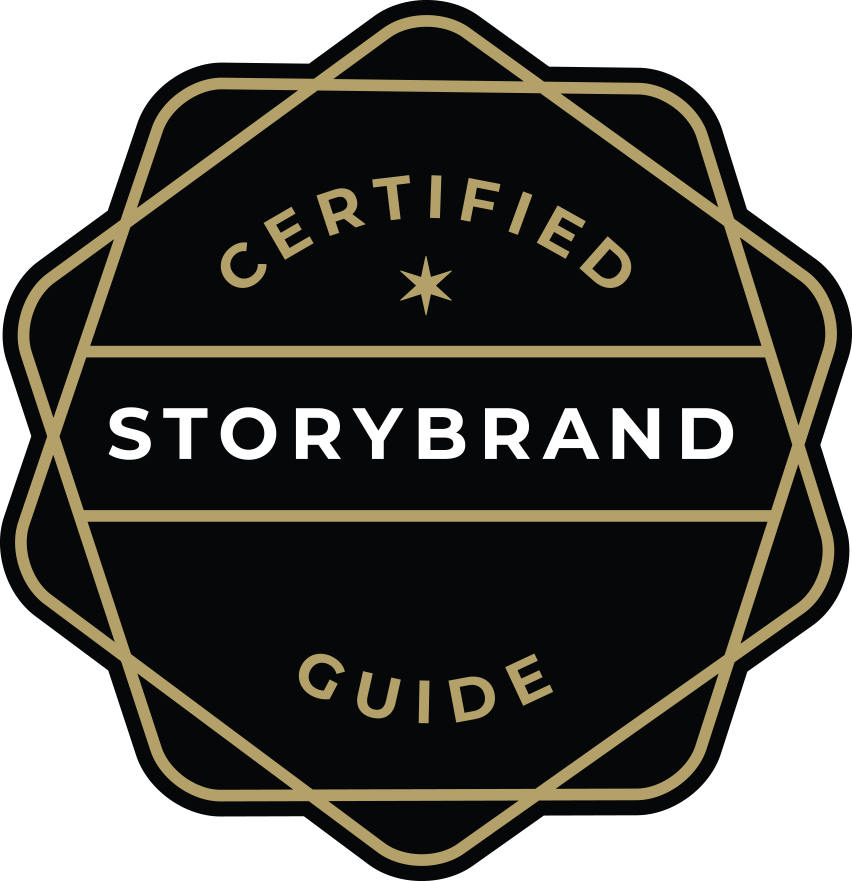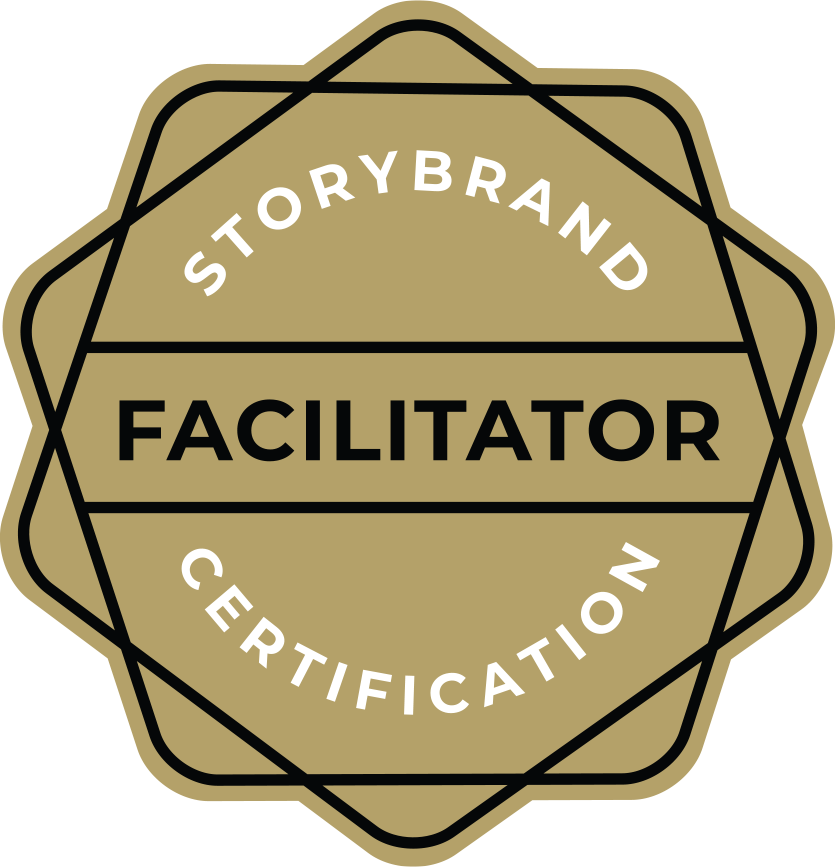 Want to learn more marketing best practices?
Sign up for our weekly emails to become a master of clear marketing.
The Only 4 Assets You Need To Build a Solid Marketing Foundation It can be so easy to ...
Read More

→
Empathy Makes Authority Palatable You've spent your career building up your authority. Awards. Prestigious customers. Impressive stats. FAME ...
Read More

→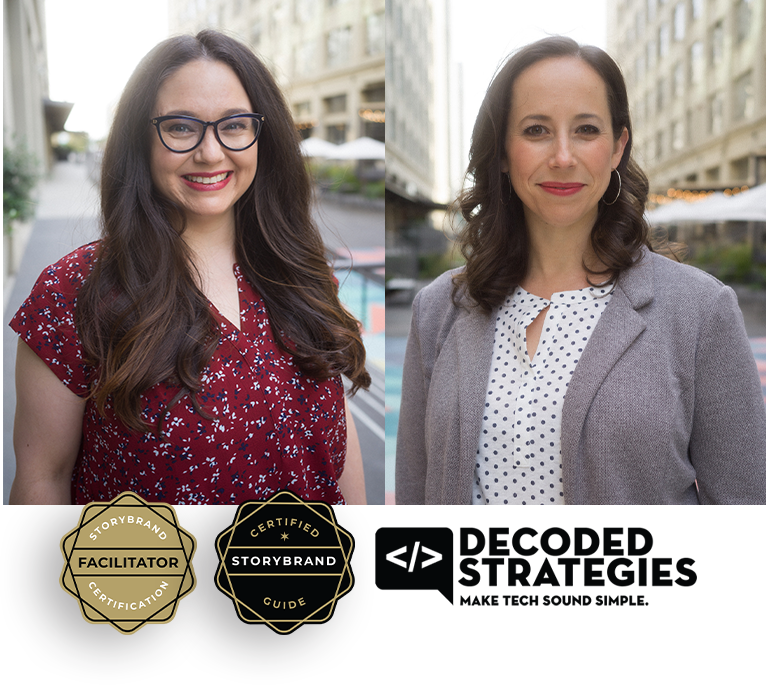 Decoded Strategies
A Fresh Perspective
Brands with incredible products get beat by the competition every day. Confusing messaging will cost you on every critical front of your business. Decoded Strategies delivers messing strategy & marketing services to communicate about your business in the way your audience actually wants to hear it.